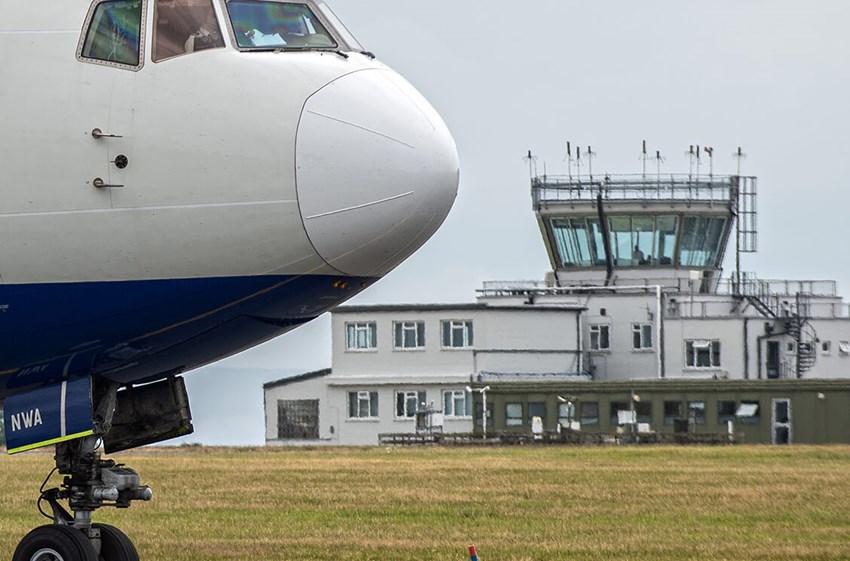 In April of 2019, on time and as planned, RAF ST Athan in the Vale of Glamorgan, Wales made the transition from a Military airfield to a civilian airport. The Transition Project was executed by the resident Air Traffic Service Provider, SERCO with the major ATC equipment and NAVAIDS supplied and installed by Copperchase.
Working to a tight timescale, Copperchase was able to assemble the right team and the right equipment for the SERCO transition works. Copperchase installed: –
MET System
Sensors – Wind Temperature, Pressure, Humidity, Visibility, Present Weather (Vaisala and Biral)
UPS
Certa / Affinity Dual 10KVA N+1 system with Bypass
VCCS
MEP TCS9900 – 3 Operator positions, 3 VHF Channels, 2 UHF Channels, 8 Telephones, Alarms package.
RADIOS
VHF Park Air Sapphire T6TV
UHF Park Air Sapphire T6TU (Air UHF) Motorola SL5500 Repeaters, DM1400 Vehicle mobiles, DP1400 hand mobiles and DP4401EX Atex rated hand portables. (Ground UHF)
CRASH ALARM
Copperchase Crash alarm system integrated with TCS9900 Voice switch
ATC RADAR MONITOR
RECORDERS
Jotron Ricochet 24 audio (16 x ED137 & 8 Analog) I ATG screen recording & 1 TTW data recording.
FURNITURE
Thinking Space Custom desk solution.
ANTENNA MASTS
TRS Masts – 4 x 18m telescopic and fold over.
CLOCKS
Wharton clocks – GPS head, time server with NTP output and desk displays
ATC DATA SYSTEM
Copperchase AMHS ATC Messaging
Copperchase MET Data Displays and Vaisala Sensors, WID5xx Panel Displays

Wind, Temperature, Pressure
Cloud
Visibility and Present Weather.

Copperchase AUTO METAR
Copperchase ATIS
Copperchase Flight Data Management System (FDMS)
As with any project of this kind, the biggest task is to bring all the different elements together at the correct time while still maintaining the ATC service right up to point of changeover. As can be seen from the above list of equipment this was no mean task. Basically, every piece of existing (operational) equipment had to be replaced from the equipment room to the VCR.
The project started late 2018 and the deadline for changeover was 31st March 2019. A 4 day changeover period where the airfield would be closed, had been allowed for the transition period. Projects of this type are never problem free, problems started to occur in November 2018 when bad weather held up the civil works forcing some of the work due to be completed in December being pushed back to January and February while the deadline date remained the same.
Due to flexible and collaborative working between, Copperchase, Serco and the Welsh Government the project remained on track. The final 4 days had all three parties working together to strip out the old equipment including the heavily built steel MOD desk, repairing and making good the VCR floor, installing new carpets, installing new desk and fitting out with all the new equipment all in the space of just 4 days!