Copperchase Ltd, headquartered in the United Kingdom, has evolved into a prominent provider of systems and solutions for the Air Traffic Control (ATC) community, serving over 300 airports and communication centres in more than 50 countries across the globe.
Established in 1990, Copperchase initially focused on supplying messaging systems to the ATC market. Since then, Copperchase has expanded its offerings to provide comprehensive solutions tailored to both regional and international airports. The company's team of highly experienced and dedicated engineers enables them to create customized solutions and applications to meet your specific needs.
In addition to their core ATC services, Copperchase offers a range of other services, including Safety Cases for Safety Review Groups, Industrial Production Lines, Central Control & Monitoring Systems for plants and factories, The Copperchase Middle East Projects division has experience with Jet Fuel Processing and in-to-the Wing Supply for civil and military aircraft (Jet-A1 & JP-8), Line Maintenance for civil aircraft, Construction and Ready-Mix Concrete Supply.
With a collective experience of over 50 Man Years in operational ATC environments, including some of the busiest international airports in the UK, Copperchase has the expertise to supply, install, and support systems that prioritise quality and accuracy.
Copperchase has earned a respected reputation as an innovative provider of ATC systems and solutions to the global ATC community and maintains ISO 9001 certification to ensure consistent customer satisfaction.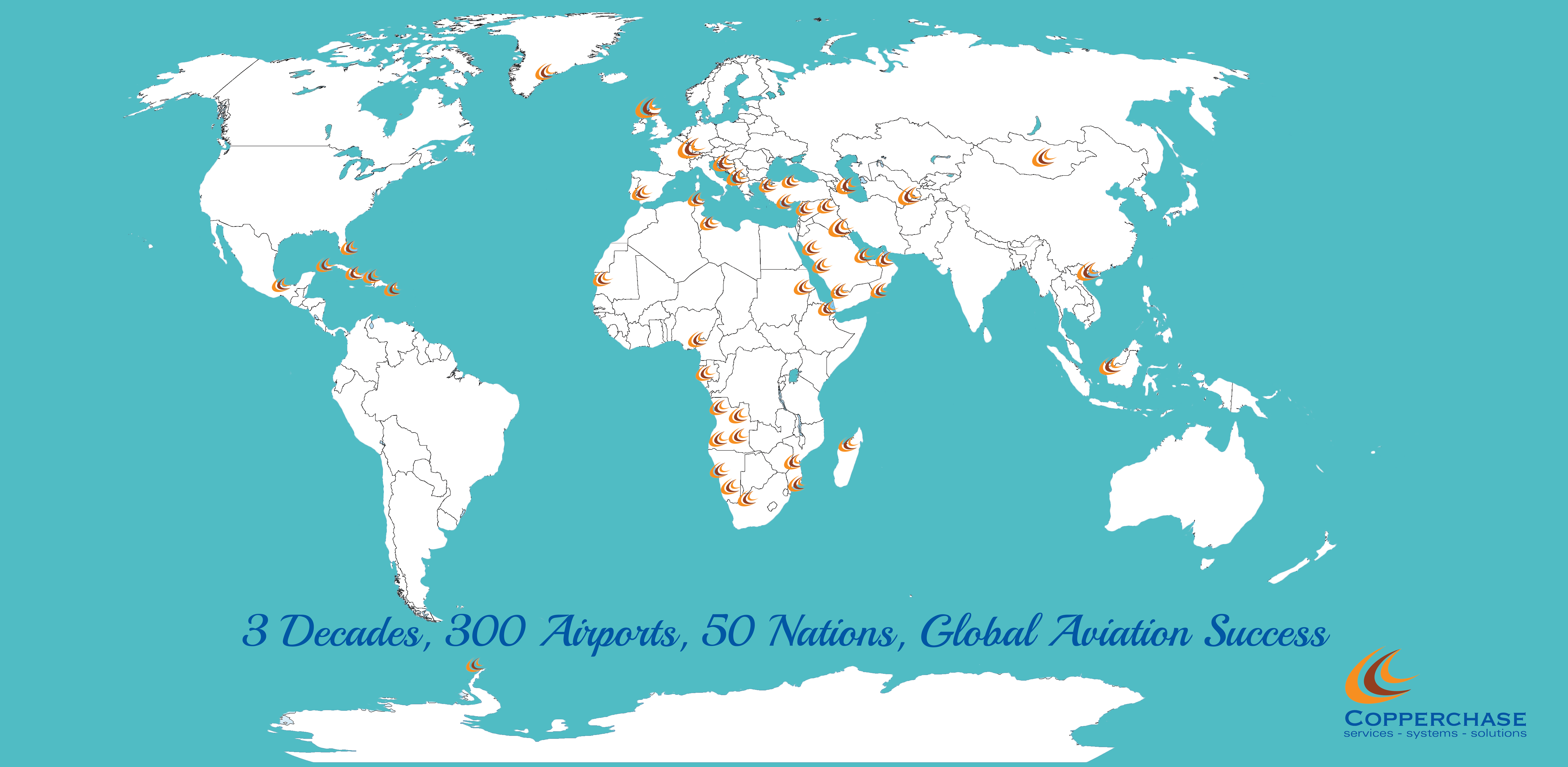 Copperchase leverages over 150 Man Years of ATC experience at Global & UK Civil & Military airports