The Copperchase Small Voice Switch (SVS) is targeted at the very small regional or club aerodrome type airports market for voice communications.
The SVS is a 4 channel radio controller which can connect to up to 4 radios via 4 wire E&M or ED137.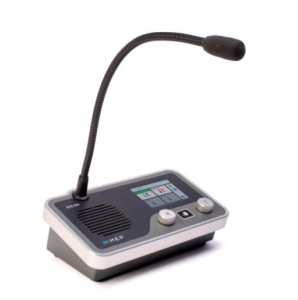 The touch-screen display can show the status of all 4 radio channels. The channels can be independently selected as either;
Off
Monitor (Receive only)
Active (Transmit and receive)
There are Two volume controls on the panel;
Volume for Active channels
Volume for Monitored channels.
The unit has a built in microphone and loudspeaker so is fully self contained. However, there is a headset connector on the rear should you wish to use this facility.
It is a very sophisticated but simple-to-use system. For main systems if you require Main and standby the 2 units could be used.
The system also lends itself well to a small emergency handset systems.
When used with ED137 radios, multiple SVS units can be connected on the same network giving the flexibility for any of the SVS units to communicate with any of 4 designated radios on the network.
Power can be either via the POE port or via a dedicated 12VDC input on the unit. For system redundancy, both can be connected giving a failsafe edge to the Power supplies.